The yardage of floral binding fabric was promised within 2 days of order/payment. Heh.
After 4 days passed, I insisted the local store find out the order status, following the lazy "sorry it hasn't arrived here...we'll let you know".
Turns out the "other store didn't pull the bolt and ship it." My concern was that someone might walk in and buy the last 3 yards off the shelf.
But anywho, thankfully it finally arrived, albeit a week and a half late. Hmmm, that didn't sound grateful now did it....
I decided to cut my binding the length of the fabric. It only took one cut of doubled fabric, plus a single cut of the length.
I needed about 312 inches, and that did the trick, with only 3 initial joins and then the final meeting point. It went pretty fast, machine attaching to the front.
Sitting watching the opening Olympic ceremonies and hand stitching the binding down on the backing.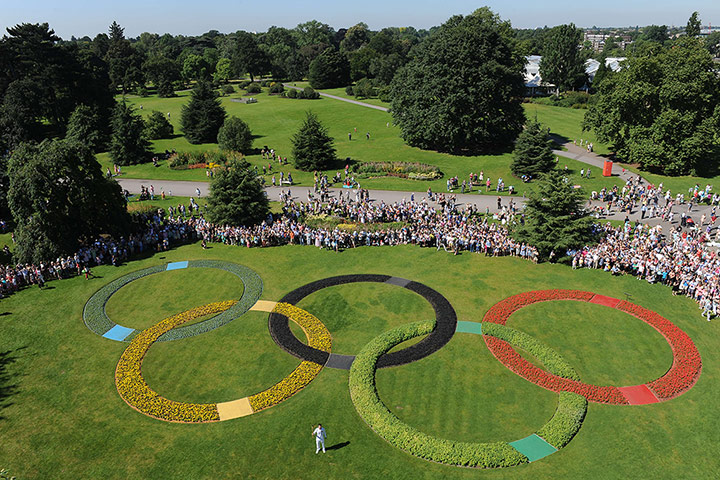 I learned a new technique for invisible stitches, and it is taking me a loooong time, but it'll be worth it.